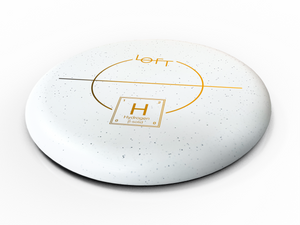 Welcome to Løft Discs Wholesale!
To create an account and get access to wholesale contact us on wholesale@loftdiscs.com
Hydrogen Putter - Straightest putter in disc golf
The Løft Hydrogen putter was funded over €250.000 by more than 3.000 backers on Kickstarter and Backerkit. The disc design is based on computer flight path simulations and the geometry is optimized for flying straight, while maintaining great comfort and a familiar feel.